About CI Maps
The longest running independent cartographic supplier in the Channel Islands.
Like many cartographers I fell into mapping sideways. Initially from a marketing and graphics background. A chance commission in the early 1980s to provide a company with a high standard thematic tourist map led to other requests from a variety of local hospitality outlets for similar products.
It was the basis of a business that has stayed market leader for 30 years establishing what has become the longest running independent cartographic supplier in the Channel Islands.
We also discovered that cartography is a discipline in itself not merely a graphics task with its own set of rules and conventions. Gestalt laws and Bumstead's Rules being lesson one.
Joining the British Cartographic Society was essential and joining their design classes at Oxford Books University, seminars and meetings was a prudent necessity. Alan Collinson of Geo-Innovations the design leader was a great mentor and is a justified multi award winner.
C.I. Maps has, for the last ten years, supplied the official tourist map of Jersey and recently became supplier of Guernsey tourist maps. Both items are the single most referred to product of any other tourist information publication.
Our other clients have included:
Jersey Telecoms
Wave Telecoms
Jersey Fire & Rescue
Transport & Technical Services
Parish Honorary Police
Jersey Parish Halls
Taxi Companies
Construction Companies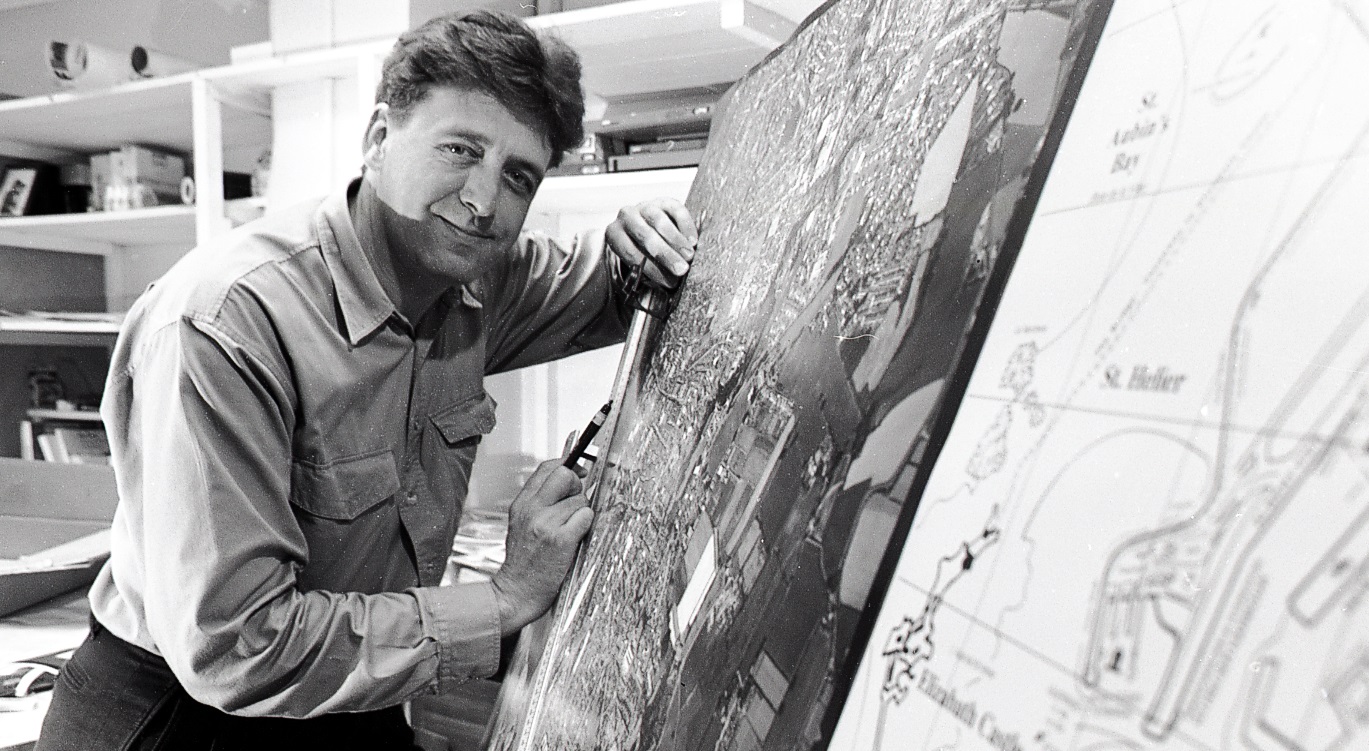 We supply a variety of Channel Island Tour Operators and assorted local businesses. We also hold all our own raw data on the Channel Islands collated over many years both through on-the-ground surveys, latterly remote GPS sensing and aerial photography.
If you need maps, hard copy or digital, we can supply or source your needs right down to field delineation, Channel Island and World Wide.
Mapping is our vocation and over 3 million units later is still a thriving business. It's a small base but it's a big world.
David Moran